Wesley is sending a Sierra Service Project (SSP) Team (https://sierraserviceproject.org/) of 5 youth and 3 adults to San Diego for a week.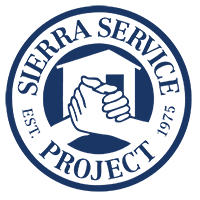 SSP is an ecumenical Christian nonprofit organization, providing life-changing service projects in low-income communities. Team members experience the "profound power of serving people with a culture and background different from their own. All youth are welcome and affirmed at SSP. They create safe spaces for LGBTQ+ youth, staff, and adults to explore the connection between faith and service, and strive to exemplify God's unconditional love. SSP embraces diversity, which gives communities strength and vitality, and believe we are more impactful when we collaborate with others. Serve with SSP in San Diego's South Bay to explore these issues which are very real in the communities adjacent to the US / Mexico border."
The 2019 SSP site will be located in Imperial Beach. This will be the fifth year for SSP and the second year for Wesley serving in San Diego County, but the second in Imperial Beach.
Some of the team may also visit Friendship Park on both sides of the US / Mexico border and will have the opportunity to sign up for a day trip to Tijuana, and others will stay in the US for a day of learning and serving.
While the Wesley team is traveling and working, they are asking for your prayers: Sunday – Pray for a safe drive to San Diego; Monday – Pray for the work team; Tuesday – Pray for Joy; Wednesday – Pray for renewed strength; Thursday – Pray for understanding; Friday – Pray for renewed faith; and Saturday – Pray for a safe return to Fresno.